Blacksmith Martti Malinen keeps hammering away at the Hanhiniitty smithy year-round, producing traditional, high-quality handicrafts.
Products
The range of items forged at the workshop includes a traditional Finnish knife called a puukko, axes, timbering tools and building fittings. Martti's products are renowned for their superior design and ease of use. Each product is unique, so items can be tailored to the customer's needs with just the right dimensions, or even with the customer's initials engraved on the piece. In the summer, the smithy's products are on display and for sale. During the slow season, the products are available by mail order or by booking a visit to the workshop with the blacksmith.
The sales exhibition is open from 11 June to 31 August 2019, Tue.–Sun., 12:00 – 5:00 pm
Demonstrations at the Blacksmith's Workshop
Forging courses and demonstrations at the Hanhiniitty smithy help keep the craft alive.
The blacksmith demonstrates his skills.
The village smithy welcomes you to visit.
The blacksmith introduces visitors to his trade and forges a traditional tool that has been chosen by the visitors in advance (for example a puukko blade, fire-striker or billhook).
DURATION: approx. 60–90 min
PRICE: EUR 50 per show + EUR 5 per person. Minimum charge EUR 110 (10% VAT included)
It's Hammering Time!
Pay a visit to the village forge. The two-hour demonstration displays traditional craftsmanship at its finest. If you want a challenge, you can forge your own souvenir from white-hot iron.
DURATION: approx. 90 minutes for groups of ten and 150 minutes for larger groups.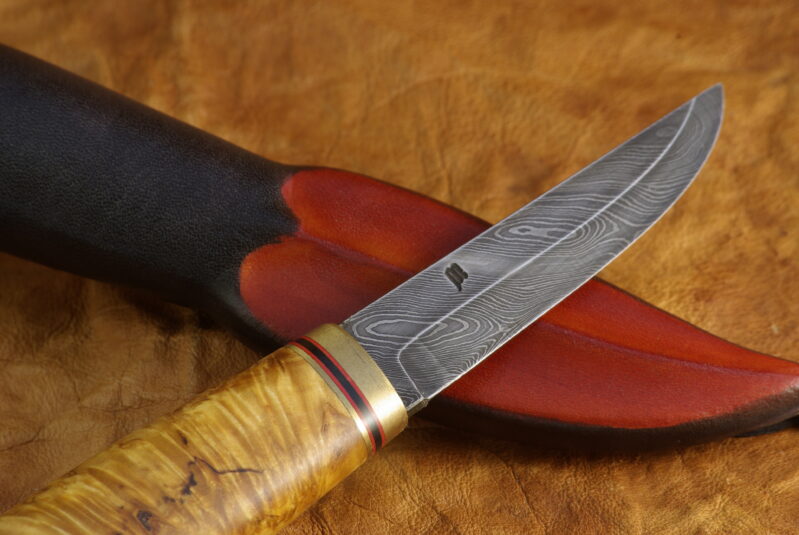 PRICE: EUR 100 per demonstration + EUR 5 per person. Minimum charge EUR 170 (10% VAT included)
Courses
The House knife courses 25.6.2019 and 6.8.2019
Finnish knife/Puukko course 14. – 17.11.2019
Chef´s knife course 6. – 8.12.2019
Welcome!
Contact details
Hanhiniitty Workshop
Ylössaarentie 84, Puumala
+358 (0)40 740 1831
www.hanhiniitty.fi